Hubstaff Talent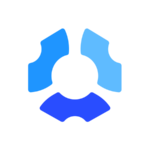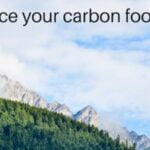 Hubstaff develops productivity and workforce management software that help remote, mobile, and growing workforces work better together. Hubstaff Talent is a free and easy way to find remote talent across the world. Quickly find and scale a remote team for your business without any fees or markups. Search thousands of contractors based on skill, location, or category and directly contact the team members you feel will be a good fit. Add your agency to Hubstaff Talent to get more leads. You add the employees of your agency and when a company is interested in working with a team member, you or your designated sales member gets contacted. Hubstaff has thousands of remote startups, software companies, agencies, and ecommerce businesses that are looking for talent just like you. Sign up for a profile so they can contact you directly for work they need done.
In 2003, Dave Nevogt became disillusioned with the grind of daily commutes and mindless paper-pushing. When he left to start his own company, he naturally built a remote team. However, not having an easy way to see what was worked on or hours worked became a challenge. Dave had a "There has to be a better way" moment, and together with co-founder and CEO Jared Brown, they built Hubstaff as a fully remote company that has grown to 90 global employees. Hubstaff stands for:
Freedom: Work where and how you want to work. You're free to design the company you want when Hubstaff streamlines time tracking and team management.
Transparency: Running a company is hard when you can't see how the work's getting done. We create tools that make transparency simple and automated.
Customers First: Our customers are always first. We work hard to understand business owners and build the systems that help them succeed.
Accountability: We take ownership for the projects we take on. We move projects forward and do what we say we are going to do.
Focus: Our products help teams fight distraction and focus on the job at hand. We believe that focus breeds productivity and productivity breeds success.
If there's anything we've learned since starting Hubstaff, it's that remote work works. As more companies turn to this method to get things done, we're right there alongside them, ushering in a new era of flexible, smarter work.
It pays to join the Hubstaff Affiliate program. For every customer that signs up for Hubstaff, you'll earn 30% of the revenue for 12 months. We've created a full package of marketing materials to make it that much easier for you to get the word out about Hubstaff. Our state-of-the-art affiliate tracking software provides you with detailed reports and dashboards, allowing you to see how different tactics perform as you optimize your campaigns. We want talking about our product to be just as easy as using it. That's why we've taken the time to craft the tools and assets you need to start earning right away.
---
---